UIL Academic Champions 2014-15 & 2015-16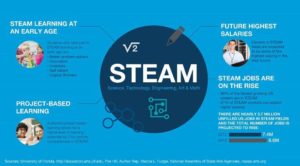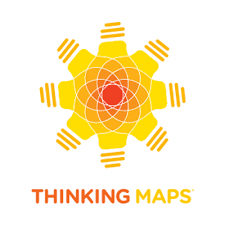 DEAR DAY 2017

Drop Everything and Read!

Thinking Maps

Thinking Maps are consistent visual patterns linked directly to eight specific thought processes.  By visualizing our thinking, we create concrete images or abstract thoughts.  These patterns help all students reach higher levels of critical and creative thinking – essential components of 21st Century education.

Leader in Me Campus

Godley Elementary is proud to be designated as a Leader in Me school.  The Leader in Me is FranklinCovey's whole school climate transformation process that teaches 21st-century leadership and life skills to students while fostering a culture of student empowerment based on the idea that every child can be a leader.
STEAM Lab (Science, Technology, Engineering, the Arts, and Mathematics)

Full STEAM ahead! Godley Elementary has a fully-equipped STEAM Lab focused on meaningful student engagement in a collaborative environment that values the learning process as much as the results.  The STEAM lab was furnished largely in part by a generous donation made by the Parent-Teachers Organization (PTO).
3 D Printer

Computer-Aided Design (CAD) and 3D Printing not only bring a student's work to life but also prepares students for Science, Technology,  Engineering, Art, and Mathematics (STEAM) careers while promoting Project-Based Learning and critical thinking.

Osmo

Osmo is an award-winning, educational, hands-on, system that works with the iPad by opening up interactive student learning opportunities.  Osmo was selected as the TIME's Best Invention of 2014, Scholastic Teachers' Pick Award for 2015, and a finalist for both the Innovative Toy of the Year 2015 and Fast Company Best Product Design 2015 awards.

Sphero

Sphero is an intelligent, app-enabled wireless robotics ball that inspires learning and exploration.

Snap Circuits

Snap Circuits® makes learning electronics a snap and contains projects to build AM and FM radios, digital and voice recorders, burglar alarms, and more!

BeeBot

Bee-Bot is a robot designed for young children and an engaging tool to teach sequencing, estimation, problem-solving and early coding while having fun!

Dash & Dot

Dash and Dot are toy robots that teach early programming and coding using apps on iPads.

iPad Mini

The iPad has transformed teaching and learning by providing endless opportunities to create and learn on a user-friendly device.

Hoki Ergonomic Stools

Hoki stools are designed for busy students that allow for student movement while sitting still!

Research-Based Policies & Practices

Recess Makes Kids Smarter

Each class has 2 recess periods

Frequent Brain Breaks to Promote Effectiveness
Campus Wide Low-to-No Homework Policy